My name is Larry, and I am the owner and lead web developer at Digibot Web. With years of industry experience as a web-based software developer, I have been focused on perfecting my craft and creating beautiful, modern, and intuitive user interfaces on various web applications and websites.
My passion is now focused on helping small businesses to create and enhance their online presence while keeping their business goals in mind to drive the results they desire. I look forward to utilizing my expertise in web design and development to save you time and money so that you can focus on what's important to you and your business.
Before my time as a web developer, I was just like you - a small business owner looking for ways to increase leads and utilize the internet to find new clients. I owned and operated an appliance repair business in San Antonio, Texas. The struggles and expensive solutions I encountered while trying to create a website for my business to increase leads is now the core of what drives my processes, pricing, and entire ideology at Digibot Web.
Experiencing these pain points has allowed me to refine my processes for small businesses, and is why I have upfront affordable pricing right on my website. My goal isn't to simply sell you a website. Instead I am here to bring you solutions to your problems, drive results towards your goals, and to be here with you through out the process.


Our monthly website packages are designed to save you time and money. They are all inclusive with a single predictable monthly price. You do not need to worry about paying for hosting, renewing your domains, calling support when you have an issue, or even figuring out who to call when you have an issue. We are here to take care of it all.
We are monitoring your website 24/7 and will make sure it is always up and running, and if you do have a question or problem, we are always here for you and happy to handle it. Our monthly website packages include change request hours, so if you need something changed on your website, you don't need to remember your Wordpress login and figure out how to update it, simply send us a message and we will make sure it is updated and optimized to keep your website performant.
We are here and ready to be your business's entire website department.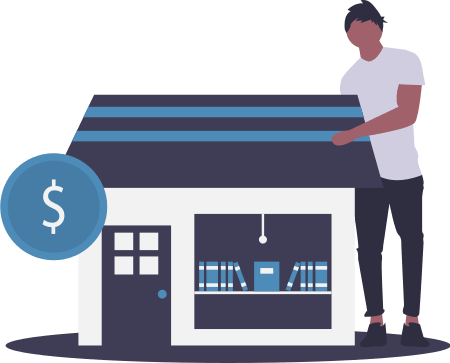 San Antonio Small Business Website Specialist
We specialize in working with small businesses in and around San Antonio to increase their web presence while alleviating the pain points of getting there. As a small business ourselves, we understand that your time is valuable and is best spent doing what you do best, making your business successful. We have created a streamlined process to optimize your businesses website for your business to start getting noticed by your current and future customers.
We develop all of our sites to not only look great, but also to increase the chances of your business being found by potential customers online. Our sites are developed with the latest SEO best practices and techniques, while also gaining favorability with search engines by being lightning fast and highly accessible for all potential visitors.
Our Core Values
We value creating lasting relationships with our clients and ensure that with quality work and by following these core values.
Communication
We believe that transparency and communication are key to building lasting business relationships with great results.
Quality
With our high standards of work and attention to details we always strive to produce quality results.
Results
Our no commitment website packages are designed to be results driven, so that you stay with us because you want to and not because of a contractual obligation.
Relationships
Building lasting business relationships is at the core of everything we do, and we strive to not only understand your goals, but to help you achieve them.
Do you have questions for us? We would love to answer all of them. Your question may be in our FAQ or just send us a message.